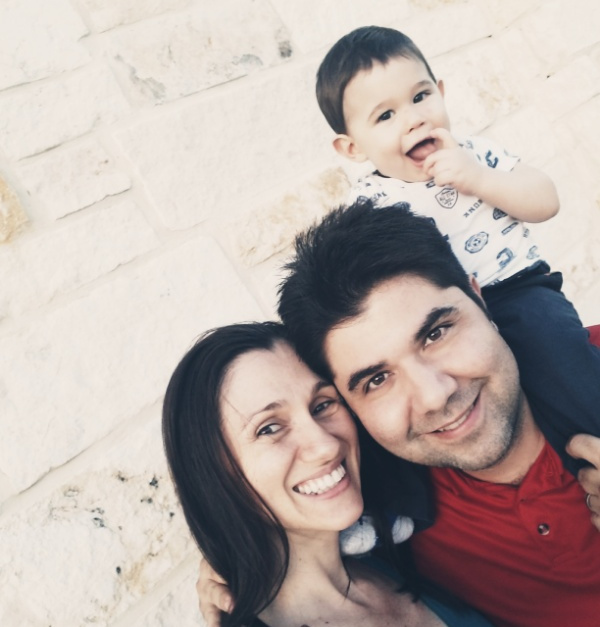 Welcome to my website. I'm Joseph and this is my new favorite photo of my two loves; Aniela and Abram (my A-team). This page includes my latest posts from all categories. My PROJECTS page includes posts about the books I'm reading and the things I'm building. There's a little bit of everything here, so feel free to look around. And send me a note to let me know what brought you here. Many blessings to you and your family 🙂
Our A- Astros lost to the A+ Red Sox in the 2018 ALCS. There's certainly no shame in losing to a better team, but it's still disappointing. But the pain of this loss is what will fuel the Astros' success for years to come.
MONO announced that their 10th studio album, Nowhere Now Here, will release in January of 2019 to celebrate their 20th year as a band.
Dahm Majuri Cipolla's first ever show as the new MONO drummer - June 9, 2018 in Shanghai, China – Photo by sero-MAMAHUHU via New Noise China After 18 years as MONO's drummer, Yasunori Takada abruptly left the band in December 2017 for personal [...]
My in-laws moved in with us in Houston. I started a new business. We also had a full month of Kavanaugh controversy. This is my journal September 2018.
It's time to reconsider the way wins, losses and saves are determined in baseball. In this post, I suggest a drastic overhaul of major pitching stats so they will fairly and more-accurately reflect what happened in the game. These changes are long overdue.
This Will Destroy You announced a 9/28/18 release date of their 5th studio album which will be followed by an extensive tour across America and Asia. This will be their first studio album in 4 years.
Another birthday during another hot August. This month has flown by so quickly, but football season and cooler weather is now just around the corner. Around the house, I'm balancing chores with the long list of projects that I'd rather be working on. This is my journal for August of 2018.
The long wait is over. Aniela and I officially closed today on our new home in Pearland, Texas. And I'm now an official homeowner for the first time in my life. This move will make all the difference in the world to me and my family.
The cheese danish from the office vending machine met my expectations, despite the sticky mess I made of myself while eating it. Here's my full review of the cheese danish, by Cloverhill Bakery.
We finally found our home! Sometime in July, Aniela, Abram and I will be moving to Pearland on the south side of Houston, just a few minutes from where I work. We're so excited! Living there is going to free up 3 hours of my day, enabling me to proceed with a number of projects that have been on hold ever since I moved here from Florida. This is my journal for June of 2018.
MONO recorded a masterpiece cover of The Carpenters' Yesterday Once More in 2003, but never mentioned or promoted it. In this post, I share the story of MONO's unknown song.
RECEIVE EMAILS ABOUT NEW POSTS?
Don't like to read? Sometime soon I'll be recording podcasts on Soundcloud. Here's my account ↓