Welcome to my site. I'm Joseph Gonzales. I write on a variety of topics that interest me…mainly just for the joy of writing and connecting with readers. I live and work in Pearland, Texas. That's me in the photo below with the two loves of my life; Aniela and Abram (my A-team).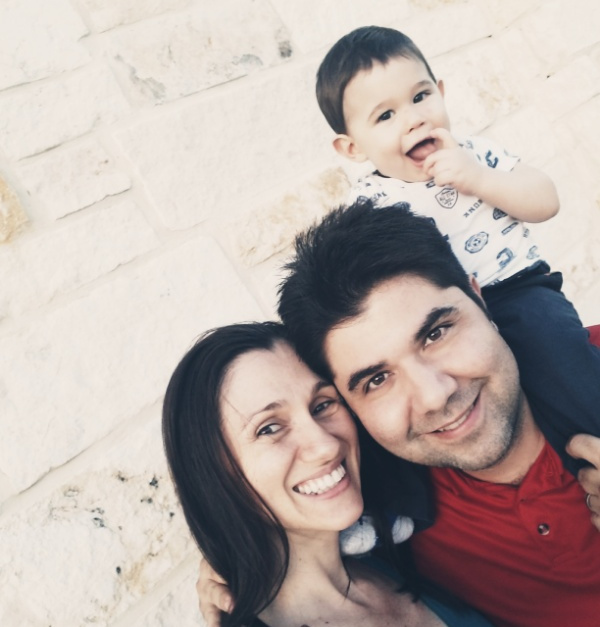 There are no ads on this site, nor any requests for your money. But I would certainly appreciate if you left a note to mention you were here. My post categories are below, followed by my latest posts from all the categories. My PROJECTS page includes posts about the books I'm reading and the things I'm building.
Sometime in 2015, while looking at the ESPN website on my phone, I saw an article that highlighted the surging Houston Astros. This was surprising to me. I wondered to myself; "Wait, are the Astros good now?" I hadn't paid much attention to them in [...]
Baylor University wisely and fortunately extended the contract of head football coach Matt Rhule. After a couple of brief flirtations with NFL opportunities, I'm relieved to know that Rhule will remain in Waco for several years to come. Baylor really needed this.
Jarrid Wilson made a great impact on many people during his short life. His death is a devastating loss to his family and friends...and even to people like me who only followed him from a distance. He loved God and people. I'm deeply sorry that he's gone.
What happens when you hold onto hope when there is no hope? That's the ongoing question in The Road, a 2006 novel by Cormac McCarthy.
If you make, market and sell your own products, you're probably already on Etsy. And if you're on Etsy, you've probably noticed the Google Shopping Ads feature. Is Etsy Google Shopping worth it? After trying it out for a few weeks, I'd have to say [...]
No need to figure out what words you can play with your letters on Words With Friends. Its new Word Finder feature will show you what and where to play. It's the latest ill-conceived idea by Zynga on its popular word game app.
Zynga recently added thousands of new words to the list of playable words in Words With Friends, their signature game. This includes 14 new two-letter words which are critical for strategic play.
What was supposed to be a simple, rough table for the garden became a nice green sofa table from reclaimed wood that I'm quite proud of. This is the story of that table.
The recent conclusion of the Game of Thrones series highlights the fascinating scenario where the public demands more of the fiction which purely came from the imagination of one writer.
Edward Hopper's New York Movie (1939) is one of his more famous works. It features some of the common themes of his paintings. In this case, an isolated subject of the city whose thoughts and emotions are elsewhere. Having worked for several years at movie theaters, I greatly appreciated a painting in this setting. This post includes my thoughts about New York Movie and some interesting facts about it.
Joseph Gonzales
RECEIVE EMAILS ABOUT NEW POSTS?
Don't like to read? Sometime soon I'll be recording podcasts on Soundcloud. Here's my account ↓