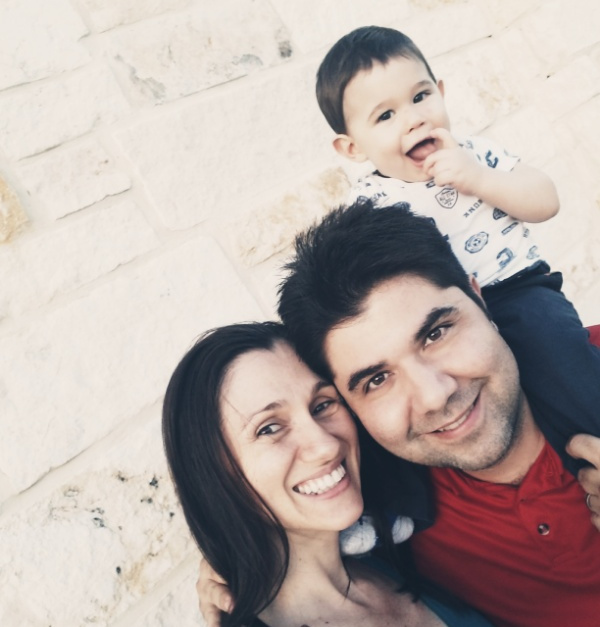 Welcome to my website. I'm Joseph and these are my two loves; Aniela and Abram (my A-team). We live in Pearland, Texas. This blog has a little bit of everything that interests me. I write here mainly just for the joy of writing and connecting with readers. There are no ads on this site, nor any requests for your money. But I would certainly appreciate if you left a note to mention you were here. My post categories are below, followed by my latest posts from all categories. My PROJECTS page includes posts about the books I'm reading and the things I'm building.
A breakaway trip to a cottage by the sea is exactly what a young woman needed to clear her read, remember what's important and come back to the chaos with renewed strength and wisdom.
In this post, I chronicle the ongoing evolution of my garage as it gradually becomes the amazing woodworking shop I plan for it to be.
Our A- Astros lost to the A+ Red Sox in the 2018 ALCS. There's certainly no shame in losing to a better team, but it's still disappointing. But the pain of this loss is what will fuel the Astros' success for years to come.
My first ever attempt at building one of the Shanty 2 Chic farmhouse tables; the Fancy V...or as I called it, the Mollie Vaughn. This is where I'll post updates and pics of this project.
MONO shakes off the loss of their drummer, replaces him and releases another exploratory album which further pushes the boundaries of their sound. Nowhere Now Here has a handful of powerful of tracks.
Dahm Majuri Cipolla's first ever show as the new MONO drummer - June 9, 2018 in Shanghai, China – Photo by sero-MAMAHUHU via New Noise China After 18 years as MONO's drummer, Yasunori Takada abruptly left the band in December 2017 for personal [...]
My in-laws moved in with us in Houston. I started a new business. We also had a full month of Kavanaugh controversy. This is my journal September 2018.
Our new house in Pearland has made it possible for me to finally get started with a woodworking business though which I can sell the stuff I make.
It's time to reconsider the way wins, losses and saves are determined in baseball. In this post, I suggest a drastic overhaul of major pitching stats so they will fairly and more-accurately reflect what happened in the game. These changes are long overdue.
This Will Destroy You announced a 9/28/18 release date of their 5th studio album which will be followed by an extensive tour across America and Asia. This will be their first studio album in 4 years.
RECEIVE EMAILS ABOUT NEW POSTS?
Don't like to read? Sometime soon I'll be recording podcasts on Soundcloud. Here's my account ↓