You read that right…we're moving to Houston…me, Aniela and Abram. It's not just a vague intention. I'm not saying that we'll eventually move to Houston. I'm saying that we're moving on April 6 so I can start a new job on April 9. It's all very sudden. The opportunity came out of nowhere on March 19th and we had to make some quick decisions as to whether or not I would accept it. But we really didn't need much time to think about it. It's a great opportunity. It fulfills my dormant hope of returning to Texas and we're super excited about it.
It's hard to put into words what this move means to me, but that's what I'll try to explain in this post. After six years in Florida, I'm returning to my hometown with an amazing wife, a wonderful baby boy, a promising job, a ton of new skills and an insatiable determination to succeed. The heaviest thing I'll be moving on April 6th is the gratitude in my heart for all of these blessings. Here's the story that led to this defining moment.
In the Darkness and Fog
A little more than six years ago, I packed my little red car with enough things to start a new chapter of my life in South Florida. Unable to sleep, I left Houston at 3:30 in the morning, covered by darkness and fog. As I passed downtown, I took a quick picture of the Houston skyline and posted it on my newly created Facebook account.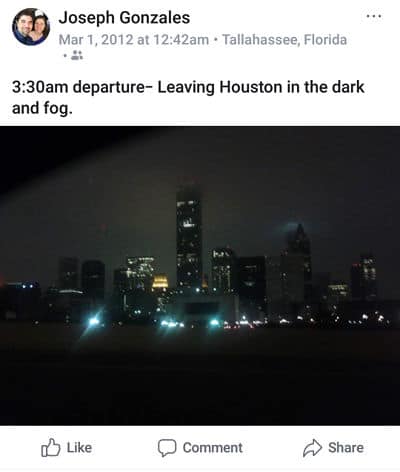 At the time, I had been living in Austin for 7 years, but Houston was always home. I was born and raised there. And more importantly, my family has always been there. Seeing them has always been the purpose and the pleasure of visiting my old town. As my jobs and living arrangements changed in Austin, I still got to see my family quite often. Everyone was just a 2-½ hour car ride away.
So it was no small thing for me to pick up and move to another part of the country. Seeing the family was no longer just a 2-½ hour car ride, but rather, an expensive 2-½ hour plane ride. For the last six years, I've seen my family only a few times per year…and most visits lasted for only a weekend. But as I drove out of Houston towards Florida in the middle of the night, I knew this is how it was going to be. I knew I would miss them and that they'd miss me.
And I had accepted the possibility that I would never live in Texas again, that I would forever be a Texan in Florida. And with great sadness, I had concluded that my family would never again be just around the corner so I could easily visit them.
What Moves a Man?
You may be wondering why I would move to Florida if being in Texas with my family was so important to me. Well, that's an easy question for me to answer. It wasn't the weather or a good job that lured me over to the Sunshine State, but rather, a girl. And if you think about it, it all makes perfect sense. After all, there are few things in life, if any, that are more capable of moving a man than his love for a girl. And by the way, the girl's name is Aniela and she's been my wife for three years now.
I can't get into all the reasons why I thought Aniela was the right girl for me. It's a really long story and much of it would be too personal to share here. But let me put it this way…after visiting her a couple of times, I became increasingly convinced that I would never find another girl like her. You see, at the time, I still had some idea that I'd end up with a girl in Texas. And even if I found a girl in some other state who I liked, the only way I could see myself pursuing her is if there was a good chance she'd be willing to move to Texas. After all, there was no way I was ever going to move out of Texas.
Aniela certainly was a girl in another state who I liked. But after observing her with her family and her extensive network of friends, I considered it very unlikely that she would ever leave Florida. She simply meant too much to too many people. And most of those people were in South Florida.
Uprooting a Pretty Flower
I kept thinking of a pretty flower…wishing and hoping that it could somehow be transplanted to another place that was more convenient for me. But the more I learned about the flower, the more convinced I became that uprooting that flower – no matter how careful I was – would ultimately damage the vitality and beauty which made me appreciate the flower in the first place. Thus, I was torn; the only way I could pursue the girl I loved was to be apart from everyone else who I loved. And that was simply a decision I could not make. Just in case you missed the analogy, Aniela's the pretty flower.
She's the One
However, during a flight from Fort Lauderdale to Austin on March 1, 2010, I received an unexpected clarity and peace about the issue which instantly settled the matter in my heart and mind. Though it's difficult to explain, I clearly remember the certainty of the decision as I sat on that plane. I didn't want to try and find someone who was like Aniela. But rather, I just wanted Aniela. I had none of the logistics figured out. All I knew is that I would continue pursuing the relationship…even though I still didn't know how it could possibly work.
Over the next two years, Aniela and I continued getting to know each other. The distance between us was tough. But now as I look back at those two years, I realize that the distance was probably good for us…it forced us to talk.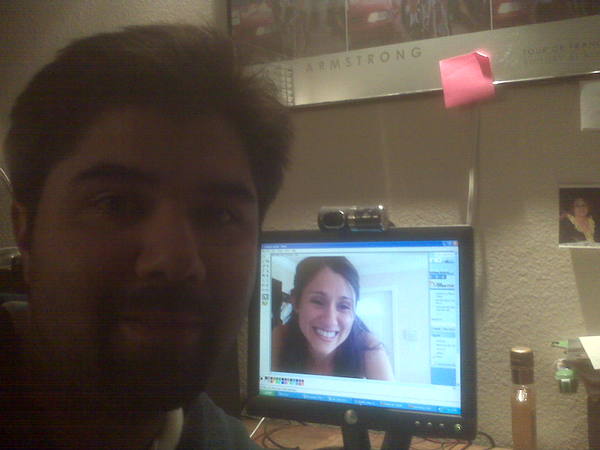 We couldn't go on dates or see other. All we could do is chat, argue, laugh and work through our issues, which were plentiful. Those long phone calls and occasional visits made it clear that we really liked each other. By the end of 2011, we both wanted the relationship to take the next step. The only problem was the 1300 miles of steps that stood between us.
The Move to Florida
Early in 2012, I made the most fateful decision of my life. I would move to Florida. If the pretty flower couldn't come to me, I would go to the flower. It's easy to describe that decision now, but it weighed on me so heavily at the time. And if I didn't have the genuine, unwavering support of my family, I don't think I could've done it.
My brother found me a job in Florida after a brief search on Craigslist. Minutes later, I was speaking with the manager of a concrete polishing company. He assured me that I had a job waiting for me in Deerfield Beach if I wanted it. Landing that job made it possible for me to move. I targeted March 1 as the moving date…exactly two years to the day from when I decided to pursue Aniela on that fateful flight.
It was fitting that the long drive out of Houston was dark and foggy. Dark and foggy was also the climate in my mind. The move, the drive, the new job…it all felt so reckless and crazy…even irresponsible. Even Aniela was surprised by the move. But I recognized that every impulse I had to stay in Texas and shutdown the pursuit of Aniela was emotional and rooted in fear. Moving to Florida, on the other hand, was full of risk and unknowable outcomes…the two key ingredients of faith.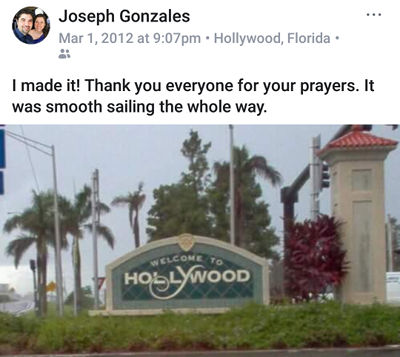 Don't be the impression that I was some confident hero who made this move with unshakable faith. On the contrary, I worried and fretted before, during and after the trip. Being near Aniela, however, made a huge difference in soothing my worries. Whenever I started to question whether I'd done the right thing, she would poke me and tell me that I think too much. But aside from these persuasive tactics, all I really needed was more time with her.
Concrete, Paper & Water
Whereas my relationship with Aniela continued to grow and develop, my career in the concrete-polishing industry fell flat on the pavement (pun intended). For four months, I struggled to sell those grinding machines with no success. And when I finally did sell one, I had to split the commission with two other guys because they had previous conversations with that customer.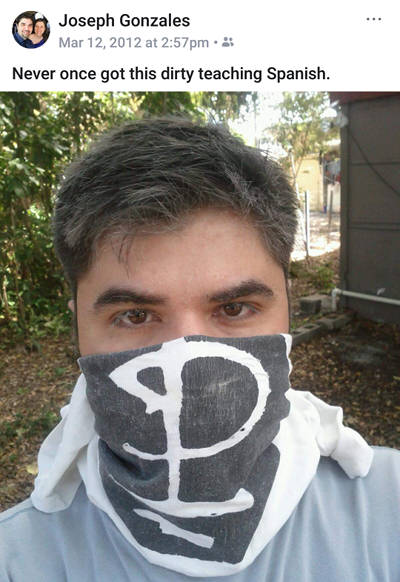 That experience, plus the low salary and the fact that I knew nothing about polishing concrete…led to my abrupt departure from the company in the summer of 2012. I then started to advertise my Spanish lessons on Craigslist and I picked up a few students. My income from the lessons supported me for awhile.
A year later, I started working for Paper Depot Express in Pompano Beach. An acquaintance at church arranged the interview for me. It was the good, steady job that I needed.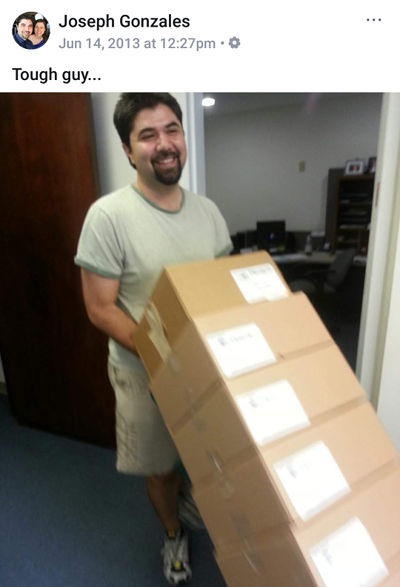 There was nothing glamorous about selling rolls of paper, but it paid the bills and taught me a lot. I also got to work alongside Tom and Wendy Sweeting, the owners of the business. They became friends, mentors and a great example of a healthy marriage.
And speaking of marriage, I proposed to Aniela at Colee Hammock Park in Fort Lauderdale on July 3, 2014. It was a hot, sweltering night, but the picnic and proposal in the park turned out to be a magical experience. All the credit for that night goes to Stephanie, Anca and Dia. They made it happen. I just had to get Aniela there and propose to her, which I did. And she said yes 🙂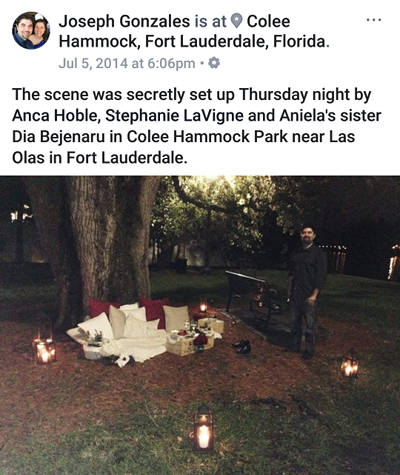 All throughout my time at Paper Depot, I gave regular Spanish lessons to a student (also named Wendy) in Deerfield Beach. Her husband Guillermo ran a water filtration business next door to her business. He and I occasionally chatted when I came around for the lessons. When a position became available at his company in the summer of 2014, Wendy put in a good word for me and Guillermo hired me for his company, H2O International. My first day on the job was on my birthday, August 11, 2014. Aniela and some close friends threw a little party for me that night.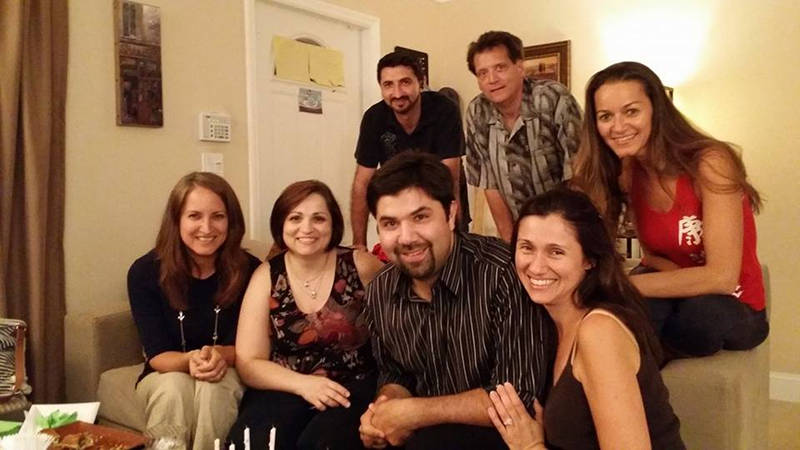 I've been working for H2O International ever since. The stability of the new job made everything easier. Aniela and I got married on January 31, 2015 in Islamorada, just south of Key Largo. It was the perfect wedding.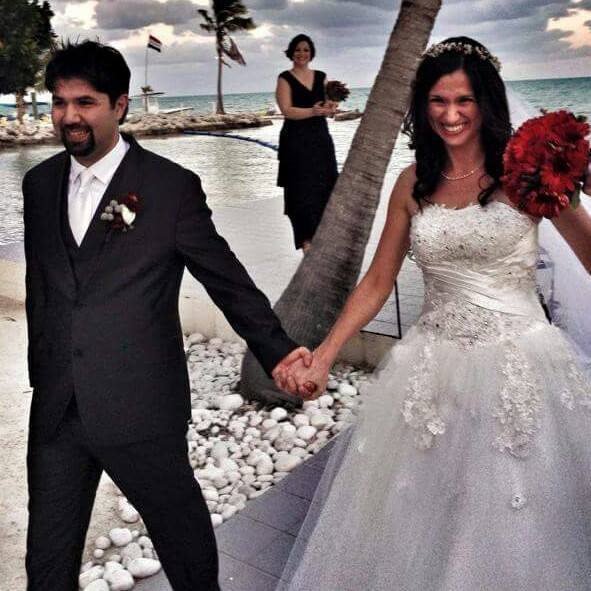 In our three years of marriage, Aniela and I have been good to each other and for each other. There are vast differences between us, but we've worked hard to compliment each other with those differences. They've brought us closer together instead of wedging us apart. Our double income enabled me to eliminate my credit card debt in 2015. It was a huge relief to get that heavy burden off of me. And then Aniela gave birth to Abram on November 10, 2017. We're so thankful for him and so proud of him. He's growing up so fast. He's an amazing baby boy.
Everything's Bigger in Texas
Surprisingly, during a trip to Texas to visit my folks in 2016, Aniela expressed some willingness to move and live there. She already felt crowded in our little house when it was just the two of us. Living in a bigger home was very appealing to her. And of course, bigger homes are much more affordable in Texas than they are in South Florida. Aniela's pregnancy during most of 2017 escalated the urgency to find a bigger home and a bigger income. We felt confident that we could find one or both of them in Texas. So that became the plan.
It was all supposed to happen later in 2018. But my recent job offer was simply too good to pass up. I had to act fast. I accepted the job with no hesitation, agreeing to start on April 9. My brother will fly here later this week to help me make the long drive to Houston with all our stuff. Aniela will unfortunately have to stay behind in Florida with Abram for awhile so she can resolve a few issues with our house and our cars. But as soon as that's done, I'll get A&A over to H-town by plane, car, donkey or whatever transportation is available.
As excited and thankful as we are for this incredible opportunity, our hearts are heavy as we break the big news to our friends here in Florida. Aniela's going through the same emotions I went through in 2012. I'll do whatever I can to make sure she stays well connected to her friends in Florida, Romania and Moldova.
Moving to Houston
I never imagined that my six years in Florida would've led to the way things are now. I couldn't have written a better script. In my mind, if I ever got an opportunity to move back to Texas, it would only come as a result of a long job search and perhaps many unsuccessful job interviews. This new job, however, came out of the blue while I wasn't searching. And the salary is exactly what I was hoping to earn at my next job.
It's a purchasing position at a company that manufactures pumps for oil and gas companies. It's right next to Hobby Airport on the southeast side of Houston. The location is a little inconvenient because we'd prefer to live on the west side of town or in Katy where my folks live. But I'm not worried about any of those details. In spite of all my fretting and worrying over the last six years, God has turned my meager faith and aimless efforts into a reality that I only could've dreamed of. I'm incredibly blessed. And I'm more aware than ever of the invisible hand that is guiding me and leading me to these blessings.
Please pray for us as we make the big move. The logistics of the move are a little complex and lots of things could go wrong during the longs drives and flights. But we're praying for total protection, good strength and healthy attitudes to get it all done. If you're interested in the day-to-day progress of our big move, feel free to read the posts in my online journals. That's where I get into the details, thoughts and activities of the day. We appreciate your support and your prayers. Please leave a comment below or on Facebook. And thank you for reading all this. God bless you on this glorious Resurrection Day!
Take delight in the Lord, and he will give you the desires of your heart.

Psalm 37:4