After 18 years as MONO's drummer, Yasunori Takada abruptly left the band in December for personal reasons. Since then, MONO has portrayed itself as a three-member band. However, anyone who's familiar with MONO knows that most of their music cannot be played without drums. It was only a matter of time before MONO became a four-member band again.
The skill and experience of Takada, however, would not be easy to replace. Not only would MONO's new drummer need to be skilled and ready for the band's demanding schedule. But he would also need to connect with Taka, Yoda and Tamaki at a deep level. That process will take time. But it looks like MONO has found a drummer with whom they're willing to begin that process. He is Dahm Majuri Cipolla, an American.
MONO announced Dahm as their new drummer on September 7, 2018. They also announced the title of a new single, After You Comes the Flood.
New MONO drummer: Dahm Majuri Cipolla
Cipolla is a multi-instrumentalist who originated from the indie-rock scene of Louisville, Kentucky. He wrote, sang, drummed and played guitar for a slew of bands like Deadchild and Starkiller before forming Phantom Family Halo and relocating to New York City. The Guardian described PFH as a "new heavy psych band" which "dwells in a post-metal state of ungodly loudness." Cipolla recently completed work on another PFH album, Reborn Animal Rides, which is soon scheduled for release via Sophomore Lounge Records.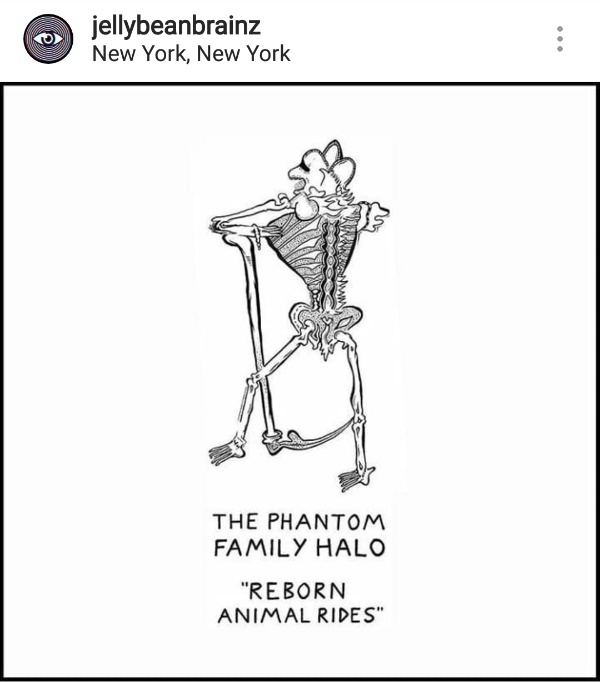 Click here and here to read a couple of interviews of Cipolla. He's a pretty eccentric guy. He's into punk rock and UFO cults. He can do a little bit of everything, but mainly considers himself a drummer. As for touring…
"I love touring. Only stresses are missing my wife, cat, apartment and neighborhood."
The common thread throughout Cipolla's career appears to be his willingness to creatively engage with other musicians in collaborative efforts. In recent years, he played drums for Mackenzie Scott (aka Torres) and also for Soft Gang, a project by Jason Loewenstein. This past spring, Cipolla further polished his drumming skills in order to play a European tour with a Louisville-based band named Watter.
Making Music with Wizards
MONO frontman Takaakira Goto likely had a long list of drummers to choose from – most of whom would give anything to be part of a legendary band. But Taka was clearly looking for something more than a warm body who can hit the drums with sticks. Cipolla will bring ideas and inspirations of his own to the creative process. It's going to be fascinating to see how the band evolves with its newest member.
Late in January, Cipolla flew to Tokyo to "make music with wizards." Together they rehearsed a couple of new tracks that Taka had previously sent to Dahm to practice. It was only days later that MONO declared that a "Super Blue Blood Moon" had brought them a new drummer that will begin their next chapter.
After Hours Festival Debut
MONO kept the identity of their new drummer a secret all the way until their June 9 performance in Shanghai at the After Hours Festival, their first show of 2018. And it was the first time in MONO's 19-year history to perform without Takada. The following night, they played a 5-song setlist in Taipei, Taiwan;
1. R.E.D.
2. Death in Rebirth
3. Breathe
4. Glory
5. Ashes in the Snow
I don't know if MONO has any songs that are easy to play on drums, but Ashes in the Snow is certainly not one of them…and neither is Death in Rebirth. The intensity and tricky timing of Ashes would be challenging for any drummer. MONO's willingness to play these tracks in the first shows with a new drummer reveals the confidence they have in Cipolla. R.E.D. and Breathe are two of MONO's new tracks, one of which features vocals by Tamaki, which was certainly unexpected and exciting. This makes me even more eager to hear the new album.
MONO then performed at Robert Smith's Meltdown Festival in London with Dahm at drums. Along with MONO, the festival featured an amazing lineup of bands including Mogwai, My Bloody Valentine, Alcest, Nine Inch Nails and others.
New Drummer, New Album, New Chapter
In July, MONO recorded their 10th album in Chicago with producer Steve Albini. MONO's collaborations with Albini have resulted in their best work (in my opinion). So the expectations will be high when the album is released and the European tour begins this fall. Between now and then, the Japanese rockers will get used to playing with their new American drummer.
No one needs to tell Dahm Majuri Cipolla that he's got big shoes to fill. No one can perfectly replace a founding member of this band. Not only was Takada so excellent at being a drummer, but he's also just a good person. Whereas Taka has always been the blood and the soul of MONO, Takada was the heartbeat. He set the rhythm of the band. How many times have you seen Taka, Tamaki and Yoda turn around before big crescendos and wait for Takada to crash the cymbals? Their communication was nonverbal and instinctual, as if they were extensions of one another. They must now establish this routine with a foreigner who wasn't present during the last 1,000 shows they played around the world.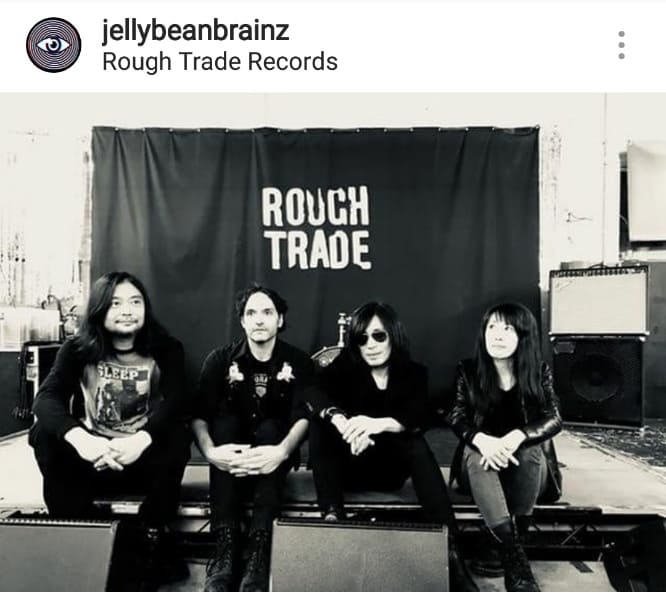 In any case, I'm fully confident that MONO will make it work. I still don't know how they do what they do. How do they play so many shows? How do they stay healthy? And how are they not totally deaf? Following the After Hours shows, they declared that their new beginning had begun. They clearly have no intention of stopping anytime soon. And that's good news for us fans. Welcome to the band, Mr. Cipolla.