Richard Lawson was carrying on with his day in a cloud of ignorance before a series of Facebook comments led him to greater enlightenment and wisdom. It all started when Richard noticed a Facebook post about the terrible economic conditions in a socialist country. The post reported that citizens of that country were struggling to find food while government officials made no apparent effort to improve the situation.
Appalled at the total disconnect between the needs of the people and the priorities of their government, Richard posted what he thought was a smart remark in the comments section of that post: "That's what you get with socialism." Richard then closed his computer to get started with his long list of tasks.
"That's what you get with socialism"
Not even 10 minutes later, Richard received a notification which indicated that someone had replied to his comment. The reply came from Steven Horton, an "entrepreneur / pot-smoking enthusiast" from Portland, Oregon. Steven informed Richard that "Socialism isn't the problem." He added that if Richard didn't like the government, then he should "stop being a hypocrite who depends on government-run streets and utilities."
But he didn't stop there. It was the last part of Steven's reply which really hit home for Richard. Steven suggested that Richard should "get his head out of his ass" and "start thinking for himself instead of believing the corrupt media."
From that moment, Richard spent most of the next few hours in a deep state of reflection on the ideas that Steven had presented to him. If there was any degree of truth in Steven's assertions, Richard had no choice but to seriously consider them and rethink everything he had ever learned.
Richard never had any reason to think there was any controversy in saying that socialism was a bad system of government. Wasn't that a foregone conclusion? All he had ever known or heard about socialist nations was that their citizens lacked opportunities, had limited access to products and were often under threat of persecution if they spoke out against the government.
Facebook Comments…a Fountain of Wisdom
But ever since Steven took the time to generously share his knowledge, Richard had more to think about. Every negative portrayal of socialism that Richard had ever seen in his 35 years of life had come to him through one media outlet or another; TV reports, newspapers, books, magazines and of course, the internet. For decades, they had made the same negative claims about socialism. And if it wasn't for Steven's reply, Richard may have blindly continued to believe those "corrupt media reports."
Richard wasted no time in clicking the Like button on Steven's reply. That's the very least he could do to express his appreciation for Steven's superior knowledge. Richard then took a few minutes to look at Steven's personal Facebook page. A quick glance at Steven's latest posts seemed to validate his authority on several controversial topics.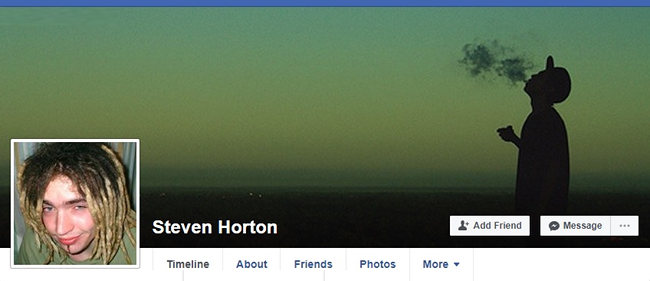 Earlier that same afternoon, Steven linked to an article titled Bush Did 9/11. It totally blew all the preconceived notions out of Richard's mind. "If it's true that Bush, Cheney, Rumsfeld and Halliburton actually collaborated with Osama bin Laden to attack New York, then OMG Congress must drop everything and get to the bottom of it," Richard thought to himself.
In another recent post by Steven, he asserted that protesting the national anthem was "the most patriotic way for an athlete to honor the soldiers who fought for our country." Such a theory would've made no sense whatsoever to the Richard of yesterday. He may even have scoffed at this claim.
A Beacon of Light and Truth
But that was before he was exposed to the never-ending wisdom of Steven Horton. Richard considered himself lucky to have stumbled upon this beacon of light and truth. He immediately bookmarked Steven's page so he could easily find it again and again to soak in the hearty marrow of Steven's sophistication. "How is it possible that only now am I finding out about this guy?" Steven lamented.
Richard spent the next few hours analyzing the photos on Steven's page. And if there was any doubt before about Steven's status among the world's most enlightened thinkers, his photos and videos quickly erased that doubt. Among them was a close-up pic of the tattoo on Steven's arm which consisted of a few Chinese characters. "Wow," Richard spoke softly. "He's so cultured and probably well-traveled."
In one of the videos, Steven drew heavily on a large marijuana joint. He then opened his mouth into a big O and blew out an impressive ring of smoke. And if that wasn't impressive enough, Steven then inserted his head through the ring and blew out another ring. "Incredible," Richard exclaimed. "This guy is so amazing. And to think…he took time out of his day to enlighten me."
Thank You For Enlightening Me with Your Facebook Comments
Richard then worked up the courage to reply to Stephen's reply on the original post regarding socialism; "Thank you so much, Steven, for sharing your insights with me. So do you really think socialism can be effective system of government in the 21st century?"
It didn't take long for Steven to respond again:
"What do you think, numbnuts?"
It was yet another confirmation of Steven's brilliance. Instead of answering the questions with a simple yes or no, Steven turned the question back to Richard, encouraging him to think for himself. Richard wasn't surprised that someone with an elite mind like Steven's would employ the Socratic method to stimulate critical thinking. In his next reply, Richard expressed his desire to be under Steven's tutelage;
"Well I clearly have so much to learn from you. You're obviously a genius with a depth of knowledge on so many topics. Thank you for addressing my ignorance. Is there any way I could sit at your feet and listen to more of your profound teaching?"
Steven replied moments later, insinuating with colorful language that Richard's mother worked the streets as a lady of the night. Again, this was new knowledge for Richard. It was amazing for him to realize that his mother and Steven already knew each other. And if it was true that his 67 year old mother made extra money in the profession with Steven had mentioned, Richard was sure to ask her about it.
"What a guy," Richard spoke aloud. "I feel so humbled and honored that this amazing man corrected me on Facebook."
–
Subscribe facebook comments, facebook comments